Events/ Outings

BFNHS Events and Outings: 2021
Monday 15th March, online Zoom talk: "Food, Foresight and the Future of Farming" by Dave Hughes, Head of Technology Identification & Evaluation for Syngenta Crop Protection.
Tuesday 27th April and Wednesday 5th May: 'Signs of Spring'
guided tours at Waltham Place
Monday 23rd August: 'Evening Trees Walk' event poster
Saturday 4th September: Nightingale Triangle monthly outdoor work party
Saturday 2nd October: Nightingale Triangle monthly outdoor work party
The good news for everyone is that our Talks Programme at South Hill Park is resuming in September. Amongst the illustrated talks coming up are a joint presentation by the National Trust and Kew Gardens entitled "The Importance of Seeds" (20th September - click here for poster), "Heathlands Underground" (18th October), "Gales, Greenhouses and Global Warming" by BBC weatherman Ian Currie (15th November) and "A Life on the Wing – House Martins, Swifts and Swallows" (21st February '22).
_________________________________________
Further activities and events will be posted.

Click here to download the Talks and Visits Programme 2019-2020.
For more information please email:
Examples of Previous Events and Outings
Visit to the British Wildlife Centre, Lingfield, Surrey - Outing photos
Guided glow-worm walk
Outing to Wildlife Photographer of the Year at the Natural History Museum
Birdwatching at WWT Arundel
Visit to the Natural History Museum, Tring
Bat Walk at South Hill Park with John Wenman from the Ecological Consultancy - Bat Walk Outing Photo
Guided walk in Burnham Beeches
Nightingale Triangle Woodland Restoration Project - Phase 1 updates
Exclusive members natural history cinema screenings at South Hill Park
Birdwatching at RSPB Pulborough Brooks - Outing Photos
A day out at the Hawk Conservancy, Andover - Outing Photos and
more fabulous photos
RSPB led evening walk to see Nightjars
Visit to Oxford Botanic Garden and Oxford Natural History Museum
Fungal Foray at Lily Hill Park
Visit to London Wetland Centre, Barnes - Outing Photos
Guided walk on Chobham Common
Torch-lit Night Walks at Bill Hill, Lily Hill Park and Clinton's Hill, Swinley Forest and Caesar's Camp
Evening Heathland Walk to see Nightjars at Caesar's Camp
Visit to Kew Gardens
Training for Natural History Museum Microverse Project
Stand at 'Celebrating Woods Day' at Jocks Lane
Veteran Tree Survey Group Training sessions and field based surveying
Stand at 'The Bracknell Show 2015'
Orchid Walk at Mill Pond
Visit to Chelsea Physic Garden
Bird-watching at Pagham Harbour W.Sussex
Wild Orchid walk at the BBOWT reserve of Homefield Wood - Photos
Outing to Butterfly World, St Albans
Moth and insect trapping at South Hill Park
Outing to the Natural History Museum, London
Stand at Celebrating Woods Day, Jocks Lane
Outing to BBOWT nature reserve at College Lake
Lightwater Country Park Quiz with Surrey Heath Rangers
Stand at South Hill Park Victorian Fayre
Visit to BBOWT nature reserve at Warburg
Stand at OPAL family science Fun Day
Visit to OPAL Air Centre for pollution studies
Field trip to Lily Hill Park
Outing to Barnes Wetland Centre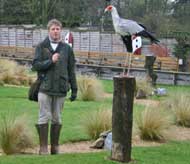 Meet the Secretary Bird - at the Hawk Conservancy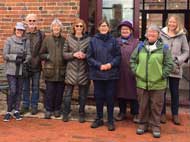 Ready for tea, following a tour at Waltham Place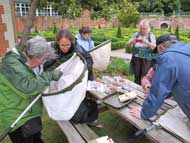 Moth and insect trapping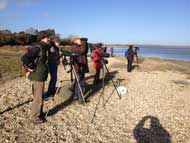 Birdwatching at Pagham Harbour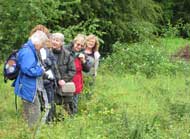 Wild Orchid walk at Homefield Wood
Outing to Barnes Wetland Centre